The 2023 edition entitled ´NextGenChem@NL—Academic/Industrial Interdependence´ will take place on the 29th and 30th of June.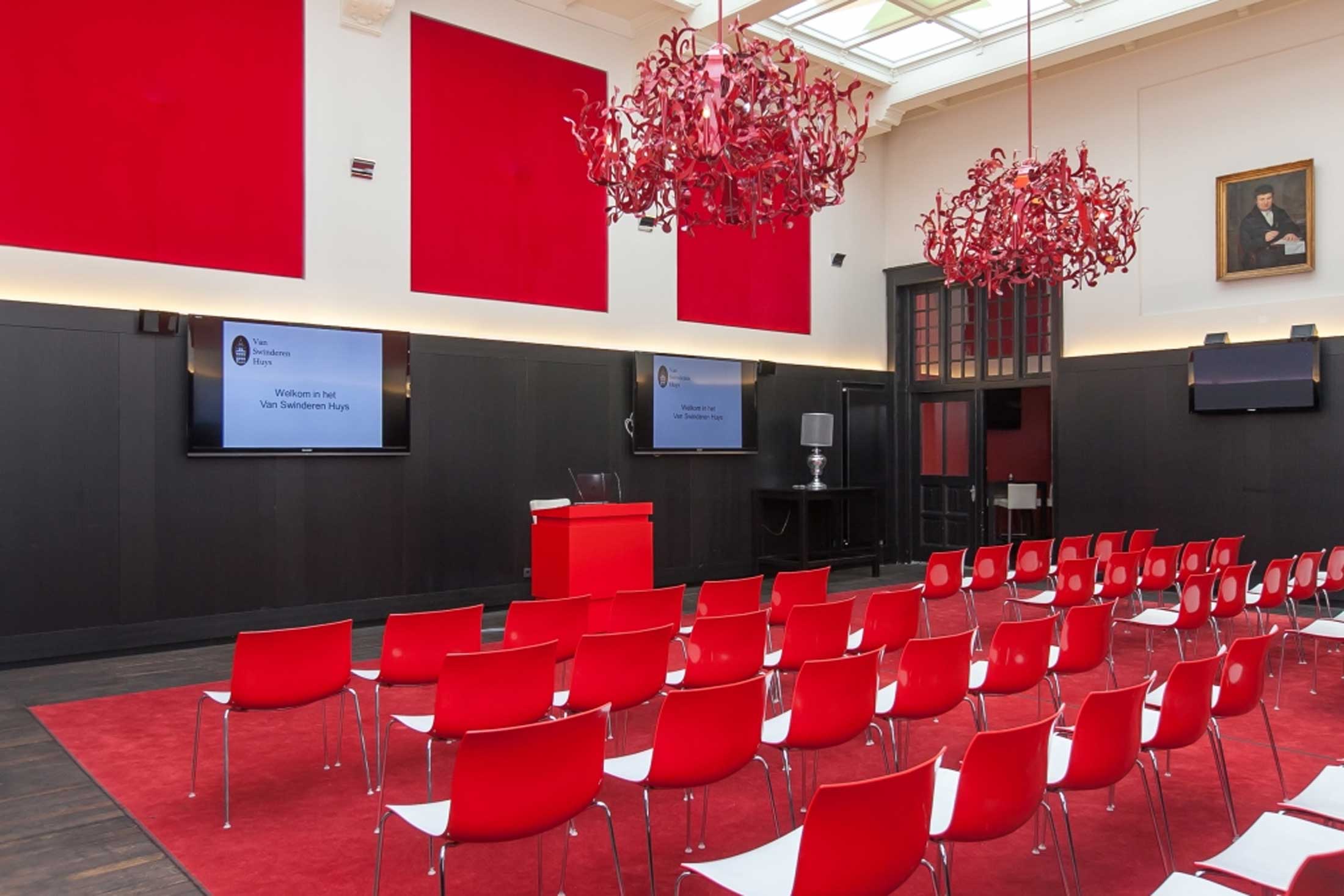 Van Swinderenhuys: De Glazen Zaal.
Next
Gen
Chem@NL 2022 will be held at the
University of Utrecht Science Park
. The symposium includes dinner, lunch and drinks during the networking events, and with thanks to our
sponsors:
free of charge. Please see our
Program
for more details.
---
A symposium for young group leaders working in fields in and interfacing with chemistry.
WHY NextGenChem@NL?
Do you know your fellow assistant professors in the Netherlands? What are they working on? Are you interested in collaborating with them? Where will you apply for your next round of funding?
Research has become more interdisciplinary. When building a research program in fields in or adjacent to chemistry, many young researchers have questions about how to fund their research programme, how to assemble an effected (interdisciplinary) team, and how to find collaborators.
Our GOAL
The Next
Gen
Chem@NL 2022 symposium brings together young faculty (assistant professors, tenure trackers, VENI/VIDI/ERC-StG laureates) to help them build a stronger network (across traditional disciplines), get mentoring, and develop a toolbox on how to build, manage, and fund (interdisciplinary) teams.
WHAT we do
A scientific meeting where participants will have an opportunity to briefly present his/her research, with ample time for discussion. A creative environment to exchange scientific ideas and career experiences both with peers and more experienced researchers. A keynote lecture by a role model, a focus session on building consortia, and a panel on ´Team Science in an Interdisciplinary Setting´. At the end of the symposium, there will be time for networking within a social setting (diner included). In short, a symposium full of opportunities to create and strengthen the ties with your colleagues in and across fields.
YOU
Are you an assistant professor, tenure tracker, or VENI/VIDI/ERC-StG laureate in the first five years of  their faculty position working in chemistry or a field adjacent to it? Or are you a more experienced researcher interested in mentoring younger colleagues? Do you work in fields such as:
Catalysis
Supramolecular Chemistry
Chemical Physics
Materials Sciences
Environmental Chemistry
Organic Chemistry
Inorganic Chemistry
Analytical Chemistry
Chemical Biology/Medicine
Biochemistry
Soft Matter
Spectroscopy
Systems Chemistry
Process Engineering